The basic course in Kitesurfing is a fun and meaningful beginners course led by a professional trained instructor. The kite course follows IKO's training plan and gives you a really good start for your kite surfing.

During a full day, you will learn the basics of kite surfing in a fast and safe way. Theory is varied with practical exercises and we spend the most part in the water. For the best efficiency in your kit course, we teach in small groups.

Course start: By agreement between april/maj to september/october, depending on water temperatur.
Location: We are usually located at Torhamns udde, although other places may exist.
Choice of place is chosen a day before the start of the course.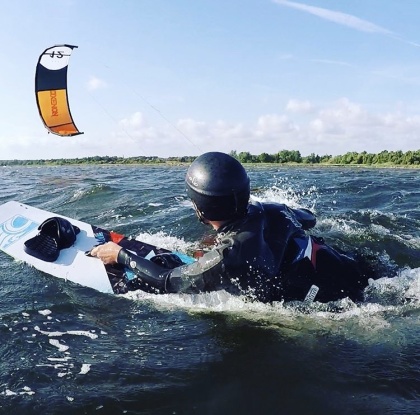 Preparatory theory online
Course according to IKO education plan
Theory & risk assessment
Kitesurfing in Blekinge - rules & opportunities
Security & kite equipment
Rigging, launch & landing
Technical training on the water with kite
Bodysurfing
Review of self rescue
Boardcontrol (steady-pull) and technology
Regulations, right of way
Water starts with board
STUDENT DISCOUNTS
Buy equipment from us right after the course. We leave 10% discount on new equipment. Your instructor will help you put together a suitable package.
Spot support and career support are always included in the future after you have completed a course with us.